Bundyroy sitting down on the job ( pettiecoat hill ) witch is short but mean and little to no run up while it was raining.
Since blue was the only one to make it up Pettiecoat hill on the first go and Bundyroy was having so much trouble making it, Blue offered to show Bundyroy how it was dune, of cause using Bundyroys bike since he was unable to get it there him self.
This was the only time Blue didn't make a hill on the first attempt so I had to put it in since he did all the other hills with a fair bit of ease.
This is Blue showing us how easy and effortless he can ride up hills when it all goes right and this is the same hill that he didn't make the first time.
This is me with a not so graceful end to the same hill that Blue made look so easy even if it took him a second go.
The whole ride it was raining lightly witch made every root, rock and hill very slippery.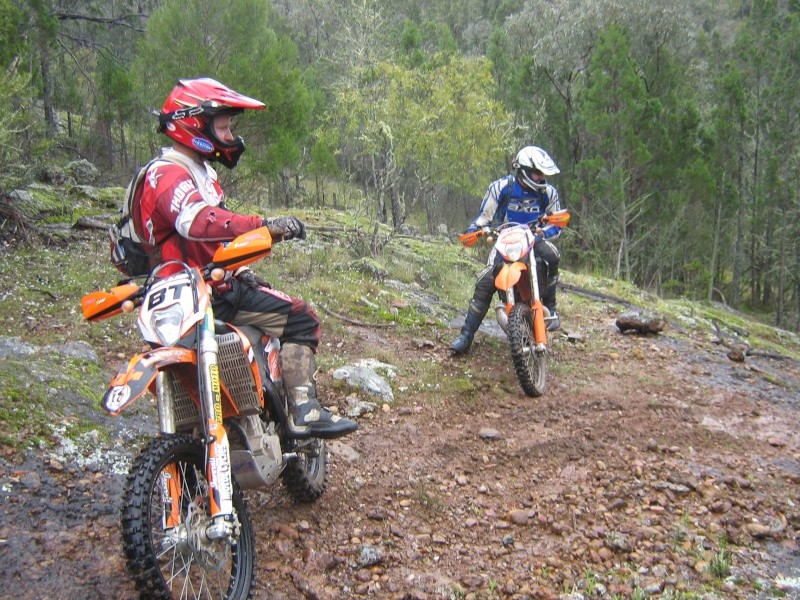 _________________
2007 WR250F