The racing was not that good, watching pro's paddle is not my idea of supercross that is just a Mud Fest.
Here is a short Video showing a good crash of the start and shows how muddy it was, the first rider to go down was Mat Moss.
And here are some pictures with the last one being the high light of the trip
this shows how small the track was ( last year it was twice that size )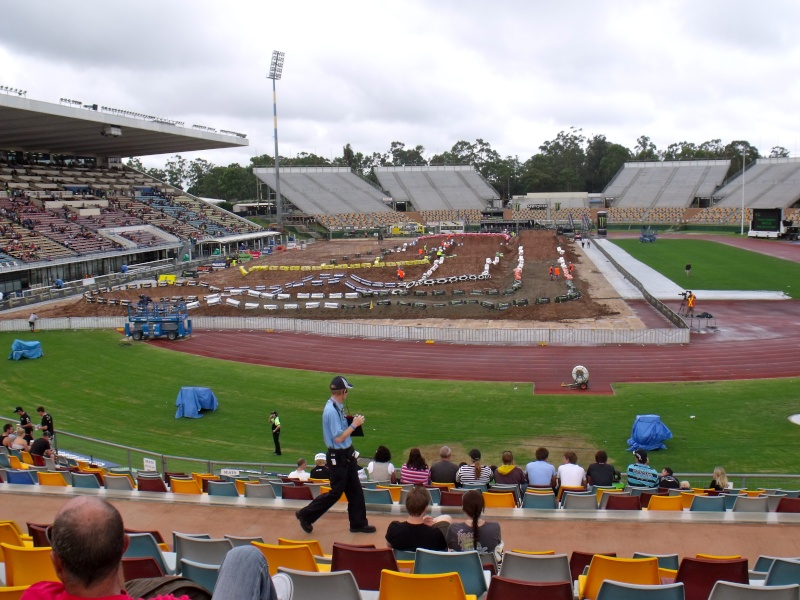 this shot shows how muddy it was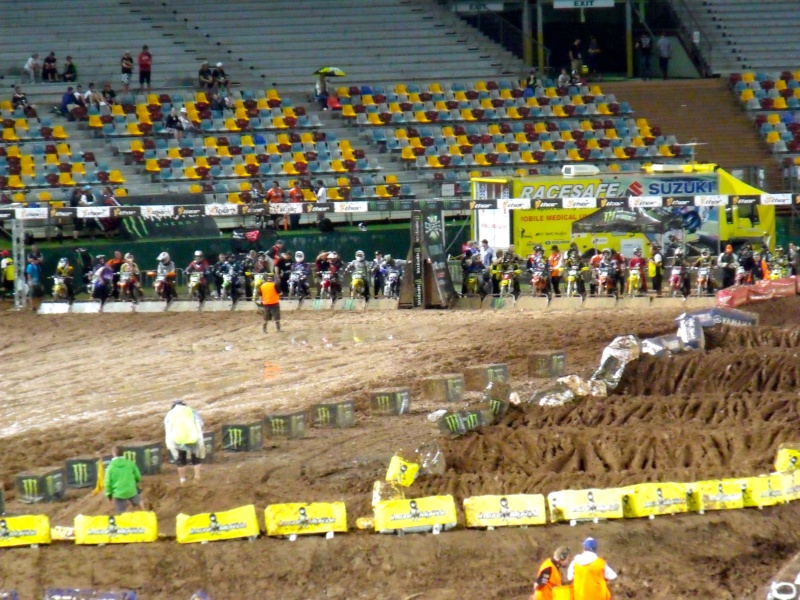 again this shot showing how muddy it was, lots of bikes were getting stuck on this small jump like these four they just couldn't get there bikes over it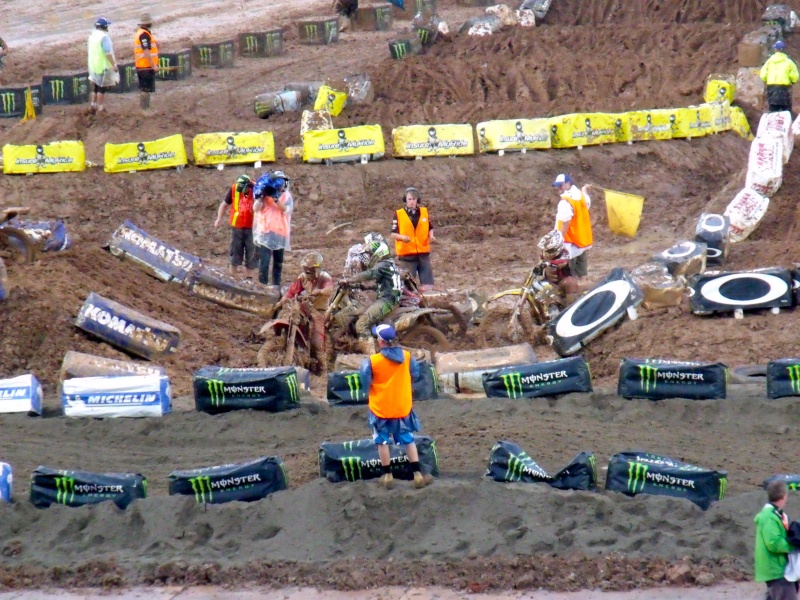 and these last three shots of three of my four boys and my self were the high light of the trip and I don't think I have to explain other then we are all wearing KTM shirts because my youngest sun won the tickets in a KTM comp and when KTM sent the tickets to us they also sent those shirts that they wanted us to wear.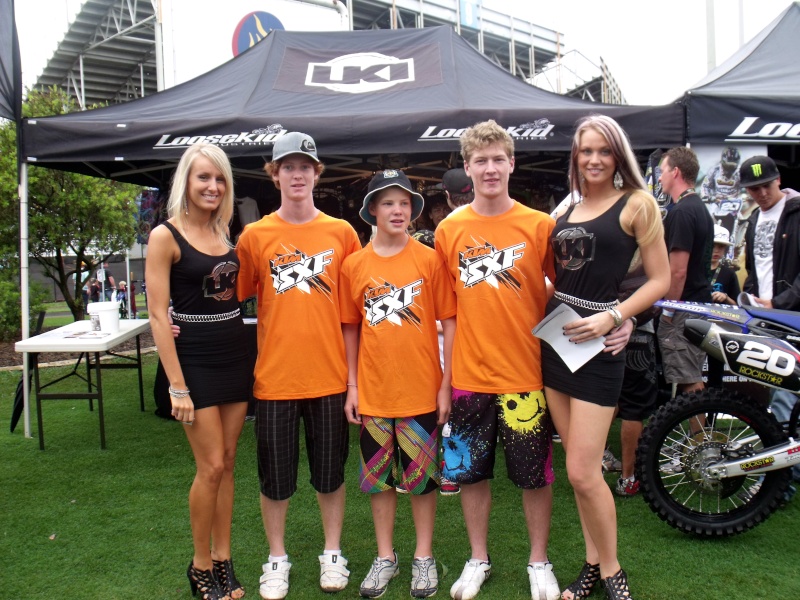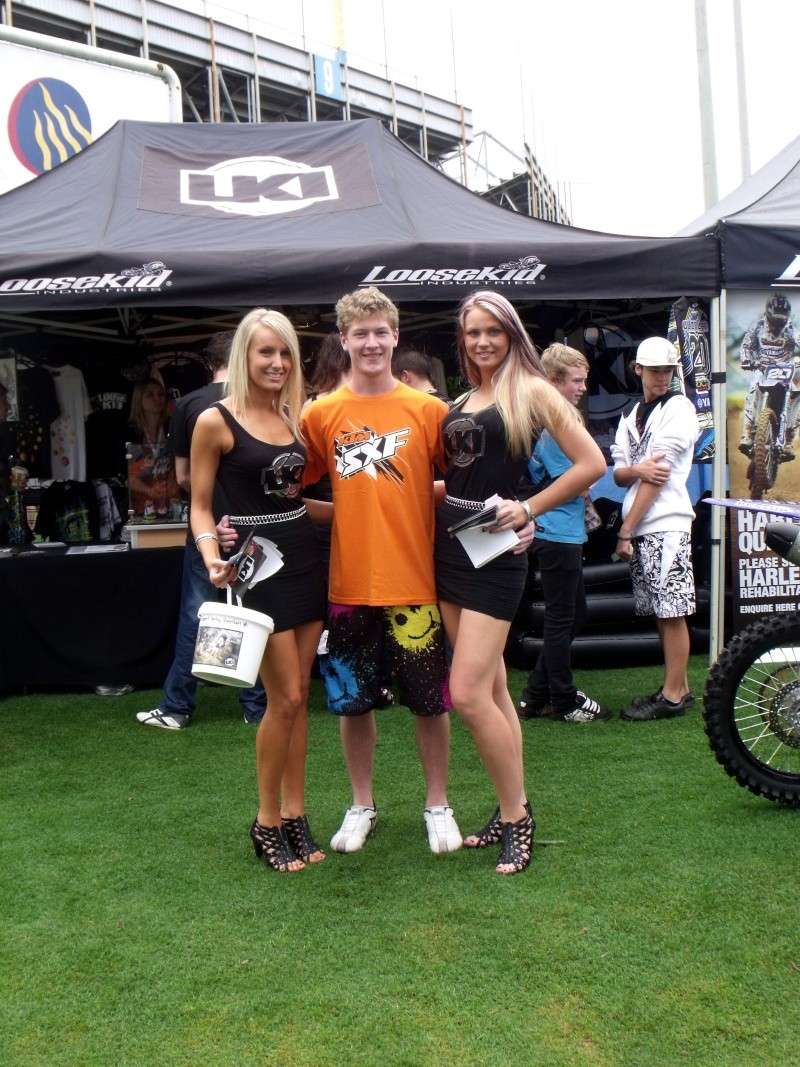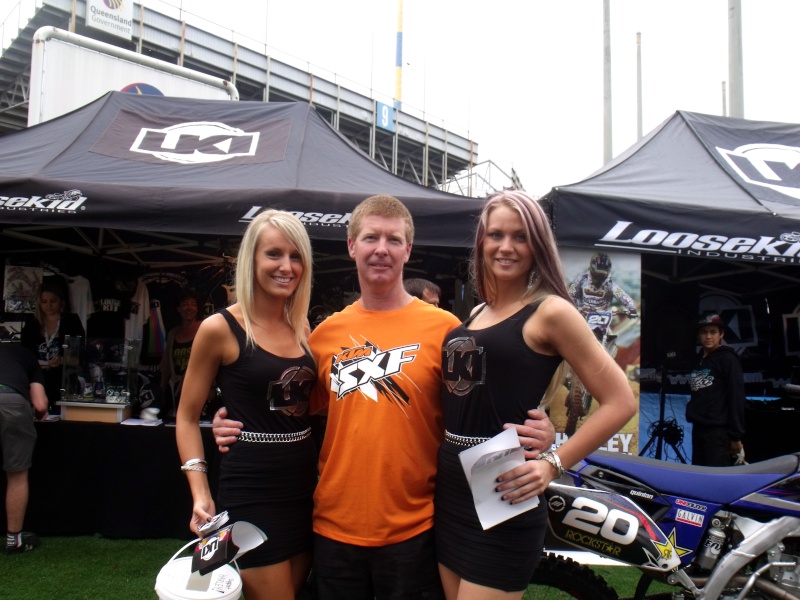 _________________
2007 WR250F